Advanced Physical Therapy Center of Grand Blanc
Free Running Clinic
Open to the public second Wednesday of the month.
No appointment necessary! Stop in anytime between 4:30 pm - 7:00 pm.
APTC-Grand Blanc 10809 S. Saginaw St. 810-695-8700
Hosted by avid runner and physical therapist, Kim Turner.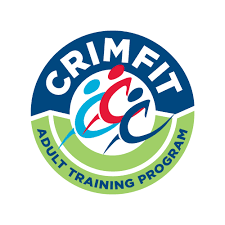 CrimFit Adult Training Program
Crim Fitness Foundation is dedicated to providing adults 18 and over with the proper education and availability to live a healthy lifestyle.
Throughout the year, the Crim advocates for and supports opportunities for adults to be active. This is done through policy, advocacy, programming, events and education.
During the spring and summer months, the Crim provides the CrimFit Adult Training Program, giving adults the opportunity to train for a HealthPlus Crim Festival of Races event while making healthy lifestyle changes and encouraging one another in a social setting.
Join the CrimFit Training Program and get ready for your Crim race the fun way! Whether this is your first road race or you're a seasoned veteran, the CrimFit Training Program has the perfect running or walking group for you.
Advanced Physical Therapy Center is the official physical therapy provider for the CrimFit Adult Training Program.